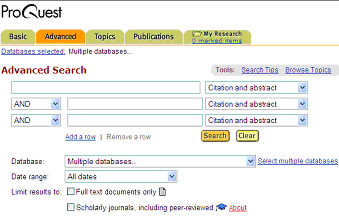 Periodical Databases
Databases include the citations of articles in magazines, journals and newspapers.
Some periodical databases contain abstracts or brief summaries of the articles. Many contain the full text (entire content) of articles as they originally appeared in the periodical.
Periodical Databases, purchased by the Northampton Community College Libraries, are accessible from the library's homepage. The library also owns print indexes, good for researching older materials. For example, in some libraries the New York Times print index goes back to 1851! In the NCC libraries, the index goes back to 1952.
Use a Periodical Database
Examples of Periodical Databases
EBSCOhost and ProQuest

(general periodical databases)

PubMed Central

(a medical periodical database)

PsycARTICLES

(a psychology periodical database)